About ExitCertified
ExitCertified provides individuals and corporate clients with an exceptional learning experience. Through Destiny Corporation, they deliver over 9,500 authorized IT training courses for 25+ leading vendors including Amazon Web Services, Brocade, Cloudera, ForgeRock, IBM, Oracle, Pivotal, Red Hat, SAP, and VMware. ExitCertified's course instructors leverage these vendors'​professional technical content to ensure consistent delivery of training across the board. Private, on-site or virtual training is available.
In February 2017 ExitCertified became a wholly-owned subsidiary of Tech Data and operates in North America as part of their education services offering.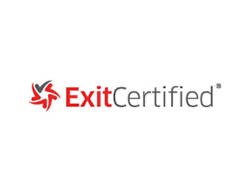 Website
:
https://www.exitcertified.com
Headquarters
: Ottawa, ON Canada
Specialties: Certified IT Training, Oracle Training, ForgeRock Training, Cloudera Training, Nutanix Training, IBM Training, Red Hat Training, SAP Training, Symantec Training, Brocade Training, VMware Training, Salesforce Training, HPE Training, Veritas Training, and AWS Training.
Why Destiny Corporation and ExitCertified
As Destiny Corporation holds several training contracts for clients, we have the ability to offer a broader catalog of courses at competitive prices, making it simpler for the Training Manager in organizations to book educations courses.
Certifications are also available.