About Attunity
Attunity's solutions help organizations move, prepare and analyze their data more efficiently to streamline operations, increase productivity and improve decision making. Their expertise in heterogeneous data availability supports many styles of integration across a broad array of platforms.
They address modern databases, data warehouses, SAP, Hadoop and real-time messaging systems such as Kafka, on-prem and in the Cloud, as well as legacy mainframe systems.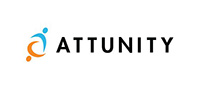 Software
Website: https://www.attunity.com/
Headquarters: Burlington, Massachusetts
Specialties: Real-Time Data Integration, Loading Data Warehouses, Application Release Automation, Cloud Data Transfer, Big Data & Hadoop, Enterprise File Replication, Change Data Capture technology, Data Connectivity, Information Availability, and Managed File Transfer.
Why Destiny Corporation and Attunity
Attunity's software portfolio accelerates data delivery and availability across disparate platforms between databases and Hadoop, automates data readiness for analytics and optimizes data management.