SAS Viya is an AI, analytic and data management framework with solutions to help organizations accelerate all aspects of their data analysis. With analytics at the center of today's enterprise, SAS Viya provides a comprehensive and cloud-ready platform that supports each step of the analytic lifecycle. Any type of data can be quickly transformed, resulting in swift insights to make critical business decisions. And an easy to use interface gives everyone – regardless of skill or experience – access to powerful analytics.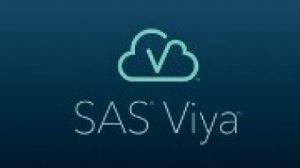 Fast processing for immense datasets and analytics
Support for all environments, including cloud, on-site, or hybrid
Easily deploys to any infrastructure
Centralized management of SAS models allows visibility into all modeling activities
Integrates with all types of data regardless of its location
Elastic, scalable, and fault-tolerant
SAS Visual Analytics on SAS Viya allows users, including those without advanced analytical skills, to examine and understand patterns, trends and relationships in data.
Figure 1 (right) shows a user-friendly interface in which interactive reports can be created and distributed in a drag-and-drop designer environment.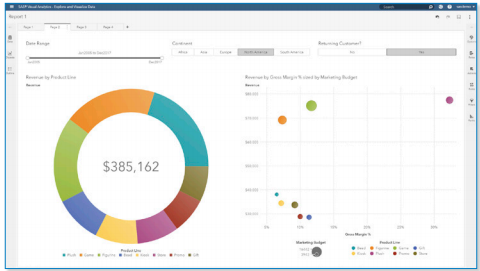 SAS Viya – Experience Your New Possible
Analytics for everyone, everywhere: Enhancements to SAS Viya