About EnterpriseDB
EnterpriseDB (EDB) provides software and services based on the database PostgreSQL, an open source relational database management system. EDB develops and integrates performance, security, and manageability enhancements into PostgreSQL to support enterprise-class workloads for its database, EDB Postgres Advanced Server.
EDB also developed database compatibility for Oracle to facilitate the migration of workloads from Oracle to EDB Postgres and to support the operation of many Oracle workloads on EDB Postgres. EDB serves enterprises, governments, and other organizations through a network of independent software vendors, resellers, and system integrators worldwide.
LookBookHQ: http://enterprisedb.lookbookhq.com/edb-postgres-platform-business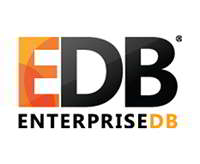 Software
Website: https://www.enterprisedb.com
Headquarters: Bedford, Massachusetts
Specialties: Open Source Database, Database, PostgreSQL, Postgres, Oracle Compatibility, PostgreSQL, Training, Certification, and Remote DBA.
Why Destiny Corporation and EnterpriseDB
Clients come to Destiny Corporation asking for help with IT cost reduction and streamlining of processes and enjoy the fact that they get the same OLTP robust database Postgres with support at less than 10% the annual cost of other legacy databases.
By offering Postgres, a database with the enterprise capabilities necessary to manage multi-model data, connect with existing systems and deploy rapidly across multiple environments, EnterpriseDB provides everything needed to succeed as a digital business.
NOTE: Destiny Corporation offers migration services to EnterpriseDB.