About Experian
Experian offers consumer and business credit reporting and marketing services. They utilize data to create opportunities for both the consumer and the enterprise. By gathering, analyzing and processing information, they help individuals secure financial services, aid businesses in making smarter decisions, and assist in the prevention of identity fraud and crime.
Experian also gives businesses the ability to determine ROI by measuring marketing effectiveness based on awareness, acquisition, retention and loyalty. Organizations gain insight into how all of their efforts, from email to TV to direct mail to digital, are driving dollars to their website as well as their brick and mortar locations.
Experian Marketing Services' cross-channel platform leverages customer data to enable brands to manage all customer interactions within a single system, in real-time – removing the need for multiple platforms and individual channel vendors. This allows organizations to easily integrate deep customer insights from any data source to create more intelligent and effective customer interactions.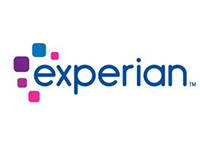 Information Services
Website: https://www.experianplc.com/
Headquarters: Costa Mesa, California
Specialties: Data, Credit, Data Management, Risk Management, Health Data, Predictive Analytics, Data Science, Automotive Data, Big Data, Analytics, Fraud, Financial Access, Innovation, Lending Data, and Identity.
Why Destiny Corporation and Experian?
Destiny Corporation advises clients on the best way to process their data and know their customers.
Destiny Corporation supports and partners with Experian to bring strategic offerings to our clients.