About Galileo Performance Explorer
Galileo Performance Explorer is a cloud-based suite of integrated infrastructure performance management agents with a unified dashboard. Galileo can monitor the configuration, capacity, and performance of a variety of brands of servers, storage, SAN and applications across an environment, whether on-prem, in the cloud, or hybrid.
The operational intelligence and dashboards give organizations the ability to be proactive – and avoid costly disruptions to their business. Galileo installs in minutes, without the overhead of an onsite appliance or server, and because it is cloud-based, it can be accessed anywhere, anytime from a mobile phone, laptop or another device.
Galileo Performance Explorer is a powerful tool that streamlines the diagnosis process into an intuitive centralized management system and allows IT departments to switch from a reactive approach to a predictive schedule. By being able to get a live view of the health of various components of your organization's network infrastructure, issues can be prevented rather than repaired, which saves costs in productivity that usually result from downtime.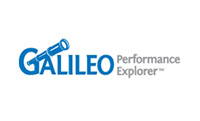 Performance Monitoring
Website: https://www.galileosuite.com
Headquarters: Malvern, Pennsylvania
Specialties: Infrastructure Performance Management, Capacity Planning, Cloud Migrations, Data Center Migrations, Mergers & Acquisitions, Performance Monitoring, Server Consolidation, and User Experience.
Why Destiny Corporation and Galileo Performance Explorer?
As Destiny Corporation is in the business of advising clients on how to create the best, and most reliable infrastructure to support their internal lines of business, we like the insight Galileo's offerings provide into a user's environment.
Destiny Corporation helps clients understand that measuring the performance of their systems today will allow them to predict failures and effectively plan out their environment, leading to less downtime.
Destiny Corporation is also a development partner of Galileo on various capacity planning and performance initiatives.