About IBM
International Business Machines Corporation is a global technology company. They continually explore new ways to transform the world through innovation. To help manage the exponential growth of data, they are re-inventing how it is stored and used while keeping it secure and accessible. More than a hardware and software services company, IBM is emerging as a cognitive solutions and cloud platform leader.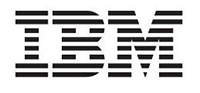 Infrastructure and Software
Website: https://www.ibm.com
Headquarters: Armonk, New York
Specialties: Cloud, Mobile, Cognitive, Security, Research, Watson, Analytics, Consulting, Commerce, Experience Design, Internet of Things, Technology support, Industry solutions, Systems services, IT infrastructure, Resiliency services, and Financing.
Why Destiny Corporation and IBM?
Destiny Corporation works closely with clients to help them understand the best infrastructure offerings available in the marketplace.
We design analytics infrastructure for High Performance Computing environments at competitive prices.
Our clients using IBM infrastructure appreciate their reduced total cost of ownership with properly designed systems.
NOTE: Destiny Corporation does not sell IBM hardware.