About SAP
SAP is one of the largest vendors of enterprise resource planning (ERP) software and related enterprise applications. The company's ERP system enables its customers to run their business processes, including accounting, sales, production, human resources and finance, in an integrated environment. The integration ensures that information flows from one SAP component to another without the need for redundant data entry and helps enforce financial, process and legal controls. It also facilitates the effective use of resources, including manpower, machines and production capacities.
SAP HANA is designed to process structured data from relational databases, both SAP and non-SAP, and applications and other systems rapidly. It is capable of using three styles of data replication depending on the source of the data – log-based, ETL-based and trigger-based. The relocated structured data is stored directly in memory. Because of this, data can be accessed quickly in real time by the applications that use HANA.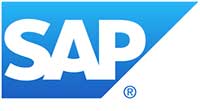 Software
Website: https://www.sap.com
Headquarters: Walldorf, Baden-Württemberg, Germany
Specialties: ERP, Financials, Business Intelligence, Procurement, HCM, SCM, Business, Planning, Efficiency, Sustainability, Innovation, Analytics, Reporting, and Dashboarding.
Why Destiny Corporation and SAP?
SAP's product, SAP HANA (high-performance analytic appliance) is an application that uses in-memory database technology that enables the processing of massive amounts of real-time data in a short time. The in-memory computing engine allows HANA to process data stored in RAM as opposed to reading it from a disk. This allows the application to provide instantaneous results from customer transactions and data analyses. Destiny Corporation's clients enjoy this speed in support of their analytics processes.
In addition, SAP HANA running on Linux on Power allows clients to maintain the highest processing speeds with the smallest infrastructure, significantly reducing cost.