According to a recent Analytics Services Survey by Harvard Business Review, there is a fundamental and costly lack of alignment between IT and business units. Seventy-seven percent of survey respondents believe this division is responsible for substantial costs to the business and lost opportunities.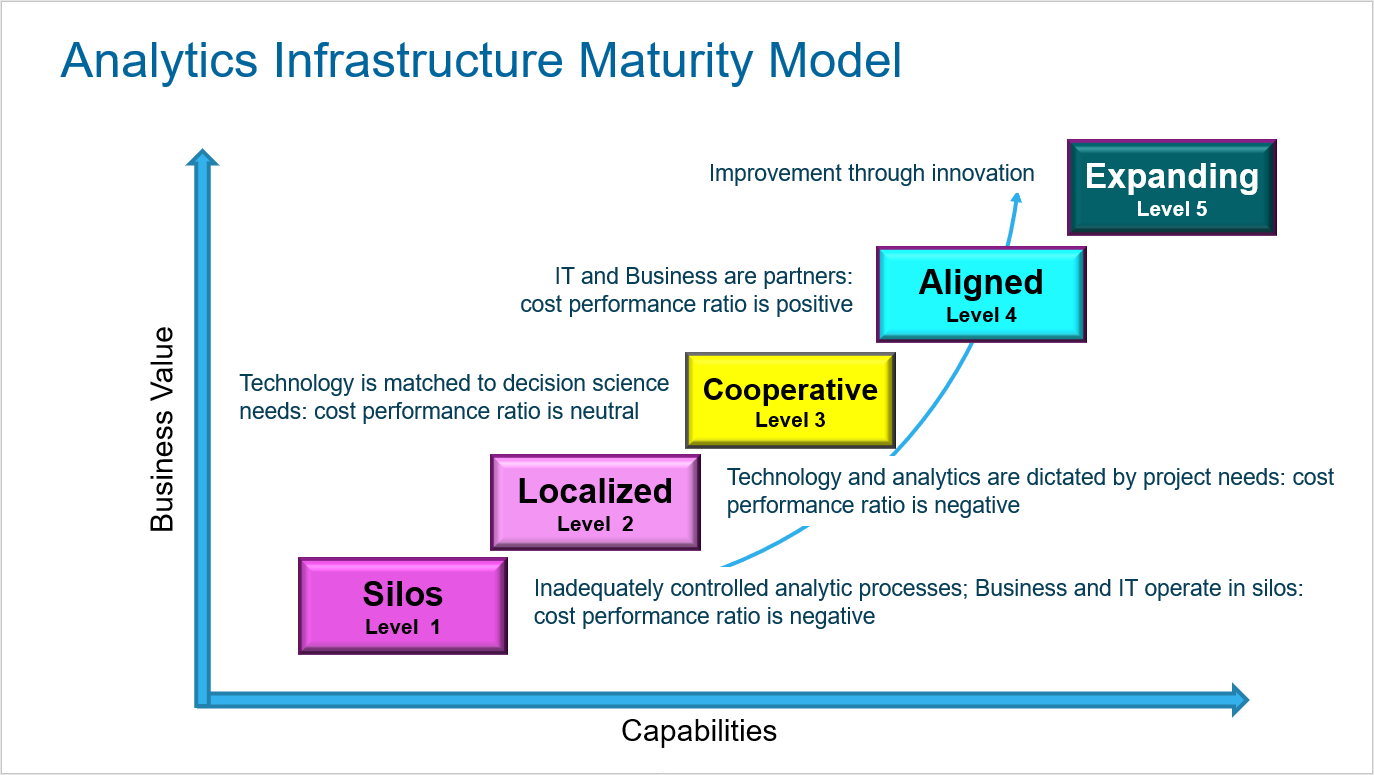 Destiny Corporation, a leader in designing and implementing advanced analytic solutions, has released the Destiny Analytics Infrastructure Maturity Model. Knowing where your organization resides on the maturity scale provides your business with powerful insights into your analytics processes. Once your position on the scale is identified, you can create a blueprint for moving forward.
The maturity model demonstrates how to improve the alignment of IT and business processes and characterizes the distinct levels of maturity from an infrastructure, process and people perspective. It illustrates how IT and business can work in tandem and the significant advantages of this collaboration. Organizations who fully adopted the AIMM model were able to generate more revenue, produce actionable insights on demand, and create new business opportunities.